PSALM 91 GIFT BAG FOR POLICE OFFICERS
$

20.00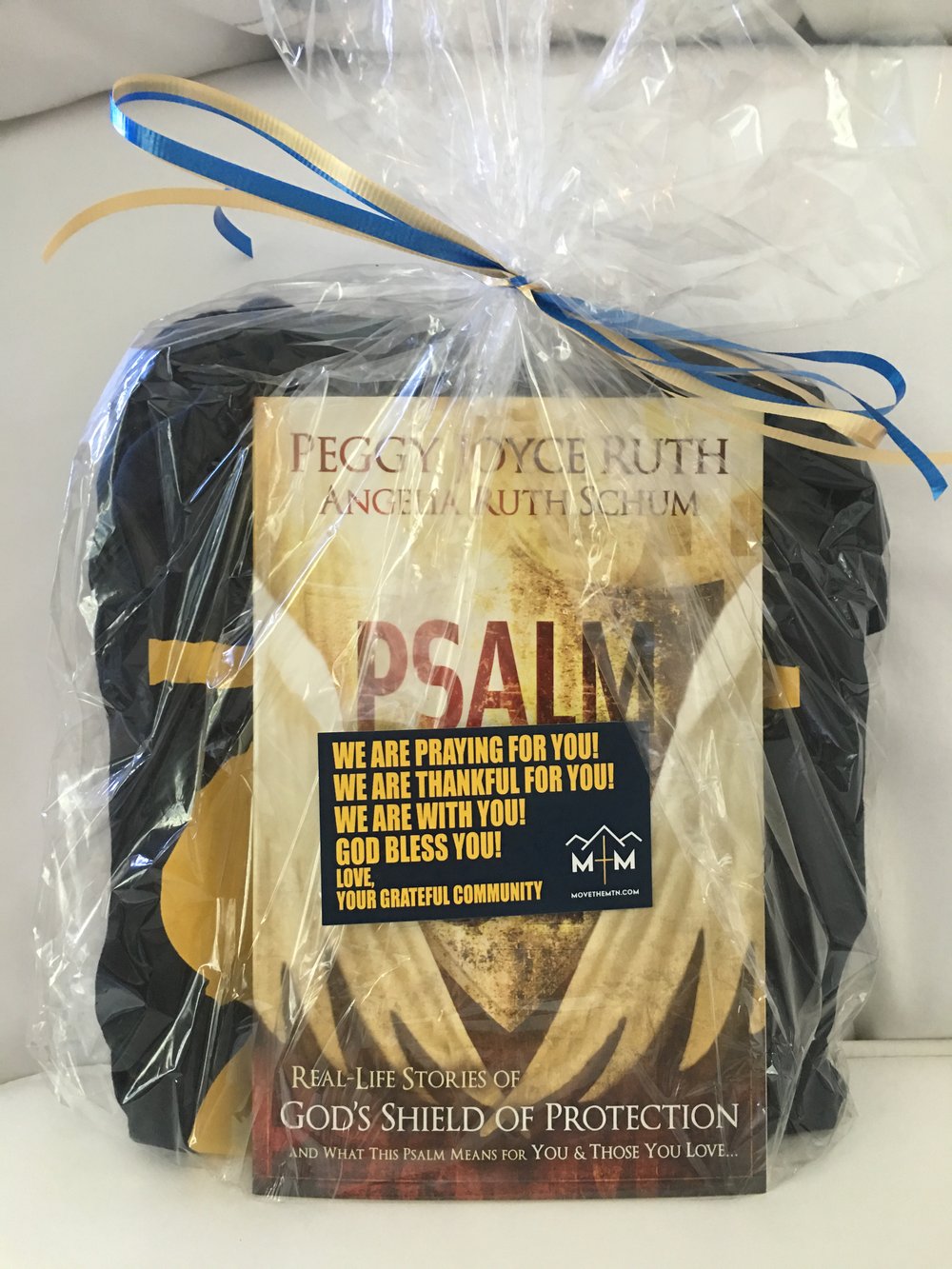 TYPE "PORCHPICKUP" IN DISCOUNT CODE BOX IF YOU'D LIKE TO PICK UP AND SAVE SHIPPING COST.
SUPPORT YOUR LOCAL POLICE OFFICER AND COVER HIM OR HER IN GOD'S POWERFUL PSALM 91 VERSE OF PROTECTION! Gift bag includes card for officer to put in wallet that has Psalm 91 written out on the back and "WE ARE PRAYING FOR YOU! WE ARE THANKFUL FOR YOU! WE ARE WITH YOU GOD BLESS YOU! LOVE, YOUR GRATEFUL COMMUNITY" written on the front. In bag is a Navy Psalm 91 undershirt for officers to wear under their uniforms along with Peggy Joyce Ruth's Psalm 91 book that breaks down each verse of the Psalm, explaining the protection promises within this powerful Psalm. The back book is filled with testimonies of men and women who were protected, rescued and/or saved in a miraculous way by standing on God's promises. Incredible military testimonies as well. We trust in GOD and His Word for our safety and protection. Let's get His word and knowledge of its power on our police officers as well!
$47.00 Value for $20.00!! Buy a few to keep in your car to hand out to local crossing guards, neighborhood officers, etc.!
Share